Foods To Be Avoided When You Have A Panic Disorder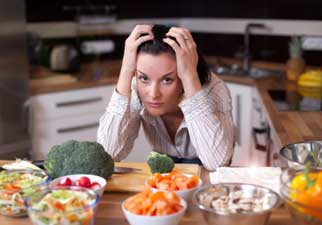 Healthy diet means not only eating healthy food, but also avoiding certain foods. For instance, caffeine does not affect the body well if you are struggling with anxiety or panic disorder. Try to drink teas as home remedies for panic attacks. Chamomile tea or lemon balm tea will be better than coffee. Many patients who suffer from panic disorder say that coffee has been affecting them negatively. Also, it is good to reduce meat and dairy products as well. Instead of drinking milk, try to take almond milk or rice milk.
Avoid taking sweets because sugar is not very good for your health. Replace the sugar with honey. Instead of eating animal fat, include more olive oil and nuts in your diet. Alcohol is forbidden for people who suffer from anxiety or panic. It may cause really bad consequences on brain. And we know that the brain should be kept safe and healthy when facing emotional and psychological issues. If you see that certain foods are helping you to feel better, eat them every day. And the other way around – if you notice that certain foods or drinks are making you even more depressed, stop consuming them. It is that simple.
Relaxing Muscles May Prevent Panic Attacks
People who are constantly having panic attacks may visit a physician who will examine them and see how to treat that condition. Sometimes medication is not necessary and this problem can be solved by simple and natural techniques. Relaxing the body every day and exercising the proper breathing may help. If you are one of those people who would like to know how to deal with panic attacks, just read further and wait for few useful tips.
Relaxation is a must for you if you suffer from panic disorder. You should exercise relaxation every single day. If you don't know how to breathe in a right way, practice quality breathing each day. Lay on bed and feel how the air flows through your nose and goes in your lungs while you're pushing the muscles in your stomach. You can relax your body by simple exercises. While still laying on bed, close your eyes and try to focus your thoughts and your attention to your toes. Try curling them and then relaxing them for several times. When you are curling your toes, squeeze the muscles very hard and try to remain in that position for few seconds. Then relax your toes and repeat the exercise few times. Do that exercise every morning and every evening.
Posted: August 4th, 2015 under Personal Health.

Comments
Write a comment