Building A Brand Through Gaming
To familiarize youngsters with their brands and validate their credibility as an athletic label, companies such as Speedo, Tommy Hilfiger and Vans are teaming up with toy makers to produce co-branded products.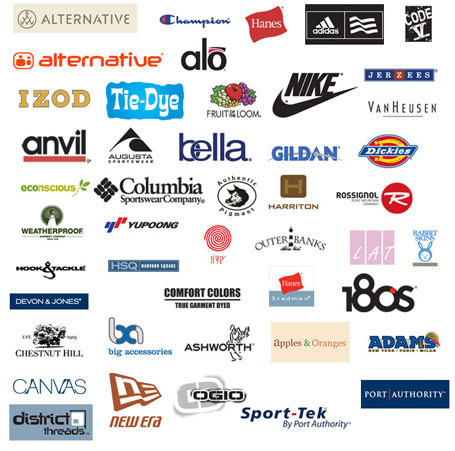 Outfitting dolls with their signature activewear and using their logos in video games are some of the ways activewear makers aim to attract youngsters.
More than anything, this three-dimensional marketing reaches youngsters in their element. That seemingly effortless pitch should appeal to fickle kids who are more likely than their elders to balk at big brands and aggressive advertising. Politically, however, kids sometimes get involved.
"Kids want to know what a brand means beyond its label," said Peter Levine, executive creative director and head of strategic planning for Desgrippes Gobe & Associates, a marketing firm that has done extensive research in generational differences. "This completes the whole world of a brand. It's modern." Stephen A. Greyser, professor of consumer marketing at Harvard Business School, offered another take.
"This isn't the biggest marketing idea that ever came down the pike," he said. "It is a creative approach to attempt to provide additional awareness — to be seen by more eyeballs, minds and, presumably, wallets."
Today's kids are more brand-conscious than any other generation. They're also savvy about marketing and understand that pro athletes like Michael Jordan receive million-dollar paychecks for saying they like certain shoes, Levine said.
Reaching consumers as teenagers is wise, since that is when they are discovering their own voice and using brands to express that, he added.
"The concept of defining ourselves has become so blurred. It used to be that people would define themselves by their religion or nationality. In America, the melting pot has become the tossed salad. Now people use brands to define who they are. And kids are striving for brand identity more than anyone else.
"These kids are less likely to buy into a generic uniform. The notion of looking like everyone else is very dated — that's more for baby boomers," he said. And activewear makers are equally concerned about their image.
"It's a logical step for us. We want to be part of what kids are into and this is one of the things they're into," said Gary Schoenfeld, president and chief executive officer of Vans. "Kids definitely take notice of the signs and what the characters wear."
More and more children are making their own buying decisions, said Todd Howard, president of Tommy Hilfiger's children's division.
Unlike a few years ago, when youngsters became brand-conscious between the ages of nine and 10, they now recognize labels when they are six or seven due to all the TV, magazine and other stimuli aimed at them, he said.
"Kids are consumers. They're in touch with brands and quality, and they certainly want what they believe is cool."
Given that, Tommy Hilfiger is taking an aggressive approach to the toy business. The designer's name and logo are featured on signs, banners, jumps, flags and hot air balloons in Nintendo's new 1080 snowboarding video game. To spotlight its new partnership, Nintendo game kiosks were placed in 1,000 Tommy Hilfiger in-store shops for boys in 100 markets. Girls account for at least 10 percent of all purchases of its boys' apparel.
To add an element of fun and excitement to the promotion, Kenan and Kel, stars of Nickelodeon's "All That" and the movie "Good Burger," made four appearances to play the game with shoppers. Some 4,000 shoppers turned out this month to greet them and check out the game.
Howard described the investment as "the largest marketing piece we've ever done for the children's division."
A limited edition four-piece group of Hilfiger and Nintendo apparel, which retails for $18 to $95, is available in stores while supplies last. The designer expects to sell 40,000 T-shirts, 20,000 sweatshirts and 1,000 snowboard jackets, Howard said.
"This is really not about sales of these items," Howard said. "From our vantage point, it's about the added value that it brings to the brand."
The Nintendo kiosks will be in stores for 12 months, and five more Nintendo games featuring Hilfiger's logo are expected to be introduced during that time.
As part of a special promotion this month, those who bought the Nintendo snowboarding game received a coupon offering a complimentary Hacky Sack — a bean bag used in a children's game — with any $50 purchase.
Hilfiger shoppers who purchased at least $50 worth of merchandise to get the Hacky Sack also received a $20 discount coupon for Nintendo's 1080 snowboarding game.
Next month, Reebok makes its debut in the toy market. Through an endorsement deal with Konami of America, a maker of electronic games, Reebok International helped create designs for apparel, footwear and stadium signs for its International Superstar Soccer '98 games for Nintendo 64, Sony PlayStation and Game Boy. An image of Carlos Valderrama, captain of the Colombian national team and a player for the Miami Fusion, will be outfitted in Reebok attire. "It's a great way to reach younger consumers, which is a market we are targeting. Many kids today play soccer two hours a day and video games for another hour a day," said Marvin Chow, director of interactive marketing for Reebok. "We want to be where they are off the playing fields."
With this new strategy, Reebok aims to capture more female and male consumers between the ages of eight and 22, he said.
Eurosport, a mail order business aimed at soccer players, is offering an insert that allows players to flip through its catalog. Reebok soccer apparel and footwear is offered in the Eurosport catalog.
Konami's games feature male players, but the company is considering developing a female version for the Women's World Cup, which will be held in the U.S. next year, Chow said.
Vans, a Santa Fe Springs, Calif., footwear and activewear maker that focuses on alternative sports, will enter the video game business in November. Both the male and female character in Psybadek, a new game produced by Psygnosis, will wear apparel with the Vans logo and footwear with its signature stripe. Vans liked the subtle branding in Psybadek, which simulates futuristic snowboarding, said Cary Allington, director of marketing for Vans. Having rejected seven proposals from video-game makers in the past year, Vans stays away from blatant branding, he added.
The strategy should be effective with youths between the ages of 10 and 16 who tend to be more anti-big-brand than most consumers.
In exchange for the use of the Vans name, the company will use in-store promotions, its Warp Tour, a music tour and product demonstration, and its Triple Crown Series, a skateboarding competition, to plug the game. In total, the company invests about $50,000, Allington said.
"This is something that's really easy to do. These companies see the value of co-branding. It makes their game more authentic," he said. "It's almost a matter of lending their brand equity. It's positive exposure."
Two years ago, Vans was less successful with another venue — comic books. The company hired an illustrator to design an ad in the form of a comic strip that was used for a comic book. Comic books — especially underground ones — are particularly popular with teenagers.
But the company didn't get an overwhelming response, Allington said.
Vans is not actively pursuing toy manufacturers, but the company has been approached by several firms about potential deals.
"If the right situation came along and it seemed to be a good fit for us, we would do it," he said.
Mattel has been approached by at least five athletic companies about co-branding for new products, according to Adrienne Fontanella, senior vice president of worldwide licensing and new ventures. The company is considering such alliances for Barbie sporting goods and new Barbie dolls.
"We have a great relationship with Nike, and we might work with them down the road," Fontanella said. "We would love to work with Nike, Reebok or any of the big players."
This year, Mattel introduced Olympic Skater Barbie, Flip-N-Dive Barbie and NASCAR Barbie. To give the dolls credibility, Olympic skater Tara Lipinski endorses the skating doll, and Flip-N-Dive Barbie sports a tank suit with a Speedo logo. That's quite a switch from Workin' Out Barbie, who hit toy stores two years ago dressed in a body-hugging neon patterned outfit.
Soccer Barbie, which bows at retail next March, wears a uniform similar to the women's national soccer team. As the spokeswoman for Soccer Barbie, Mia Hamm, an athlete who endorses Nike, will appear in its advertising and on the product's packaging.
Nike executives were reportedly "worked up" about whether the doll's uniform should have a Swoosh, said one executive familiar with the negotiations.
Posted: September 22nd, 2015 under Business.
Tags: brand building, toys and games
Write a comment